"Story Brainstorming Sheets To Get Your Story in Order"
Dear Writer,
Do you get frazzled when you're brainstorming a new story?
Do you have notebook pages with scribblings all over them? Or worse, a bunch of post it notes that you can't keep in order?
Well, you've come to the right place!
I don't want to waste your time and bore you with a long sales letter. So, let's get down to the point shall we? I KNOW how to solve your problem of ideas plastered all over post-it notes because that's been my method.
So, I created a PRACTICAL and FEASIBLE solution to solve this issue.
The Ultimate Story Brainstorming Kit!
This kit contains 20 printable sheets you can use to brainstorm your ideas. No more post-it notes or scraps of paper. These print out on standard computer paper AND you can put them in a binder to keep them nice and organized.
The best part is, you can print them whenever you need to brainstorm new story ideas, new characters, new locations, etc.
Just look at the list of pages you get:
Story Idea Brainstorming Sheet
Main Character Brainstorming Sheet
Secondary Character Brainstorming Sheet
Minor Character Brainstorming Sheet
Character Arc Brainstorming Sheet
Location Brainstorming Sheet
Settings Brainstorming Sheet
Major Story Events Brainstorming Sheet
Plot Twists Brainstorming Sheet
Critical Moments Brainstorming Sheets (5 sheets)
3 Act Structure Sheet
Story Outline Sheet
Character Journal Sheets (2 sheets)
Premise Sheet
Blurb Writing Sheet
PREVIEW:
What Can This Kit Help You Do?
Brainstorm story ideas and pick the best one

Brainstorm character traits, settings, locations

Brainstorm the major events

Brainstorm the character arc so you can weave it into your story

Get your story more organized
Your Purchase Is 100% Protected
You have nothing to lose and everything to gain. I'm so confident that these sheets will make story brainstorming fun and easy that I'm offering a "No-Questions-Asked" 100% Money Back Guarantee within 7 days of purchase.
The value I'm offering you today for my Story Brainstorming Kit, along with all the bonuses, is really a no-brainer. They should easily cost $37 or more. But you only have to pay a fraction of that price – which I'm sure you'd agree is a steal.
So go ahead and hit the Buy Now button below now to grab your brainstorming kit for $10: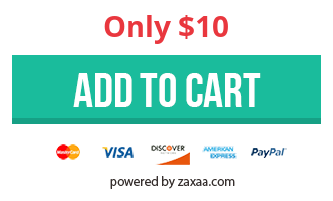 Sincerely,
Patti "K.P." Stafford